Every day, PETA fieldworkers answer dozens of calls and e-mails for help with dogs, cats, and other animals in often desperate need. Day or night, under clear skies or in hurricane conditions, when no one else is willing or able to help, this team of dedicated animal-care professionals is there.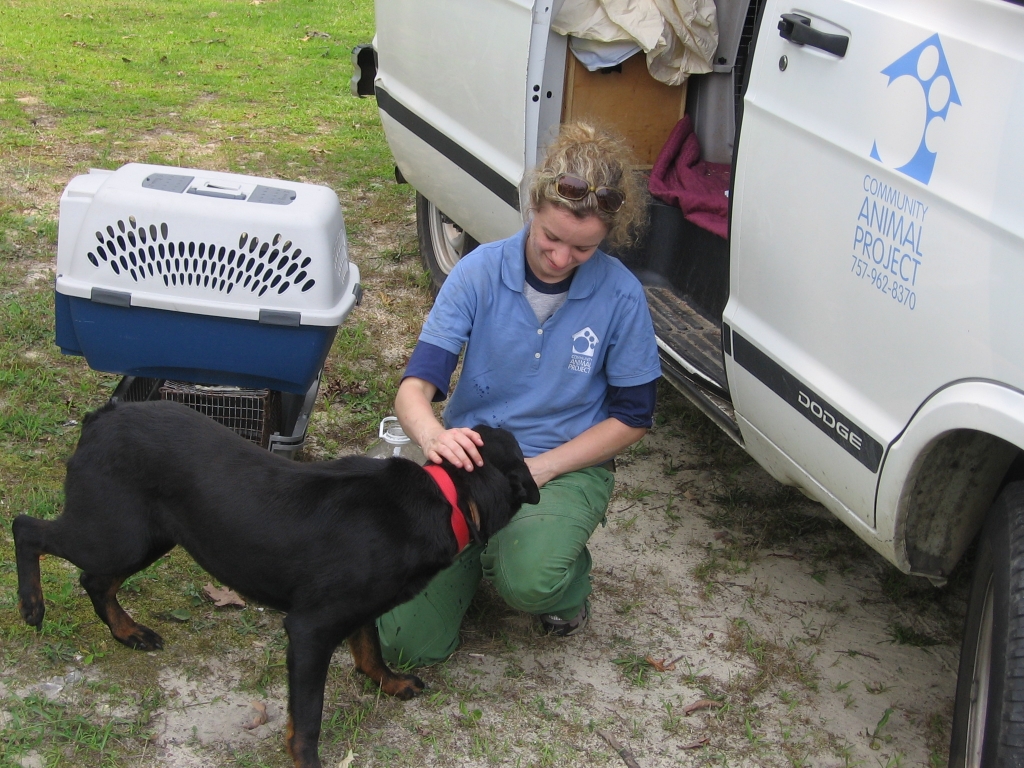 When PETA moved our headquarters to Norfolk, Virginia, in 1996, we found that animal abandonment and homelessness were rampant in the underprivileged communities along the border between Virginia and North Carolina.
Homeless cats and malnourished dogs discarded after being used for hunting were visible along many rural roads, and in some areas, miserable dogs chained in backyards without adequate shelter seemed to be everywhere. Unfortunately, we also found that local animal-care facilities in many of these sprawling, impoverished areas were either non-existent or woefully inadequate.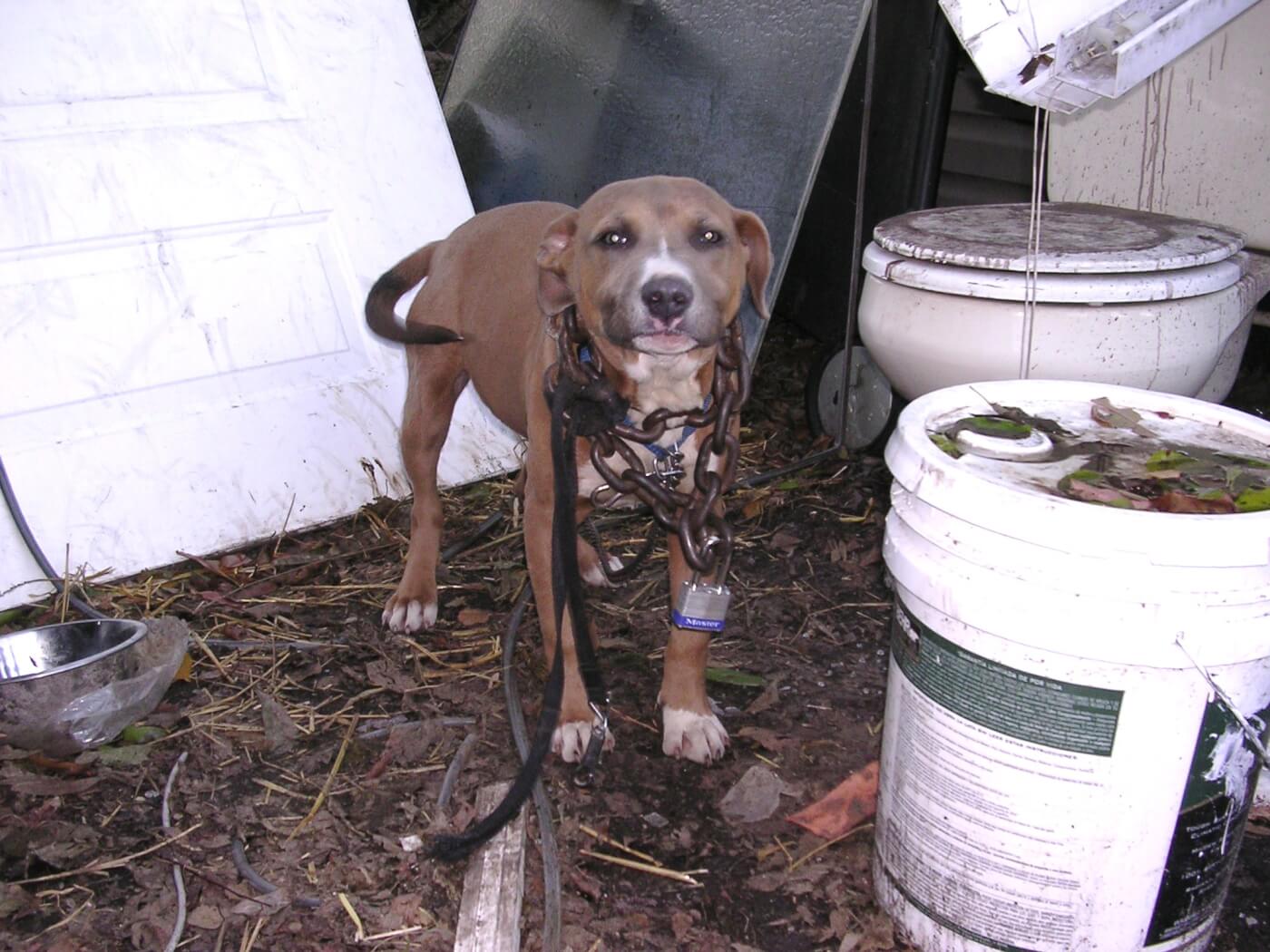 Our team discovered crude, makeshift pounds with no full-time staff, where animals were housed in filthy, crowded, dangerous conditions and deprived of medical care, even for life-threatening injuries and illnesses. Many of the pounds had no open hours, allowed no adoptions, and provided no spay/neuter services. Abandoned dogs and cats were often killed by a gunshot to the back of the head or crammed into a rusted, windowless metal box and gassed.
Soon afterward, PETA launched a unique fieldwork program that has vastly improved the lives of neglected and abandoned animals in the region. This hands-on program has helped us rescue many dogs, cats, and other animals from heartbreaking neglect and cruelty. We've also been able to persuade dozens of families to allow their "backyard dogs" to live indoors, and we've delivered more than 7,963 sturdy PETA doghouses to dogs who previously had little to no shelter from the elements.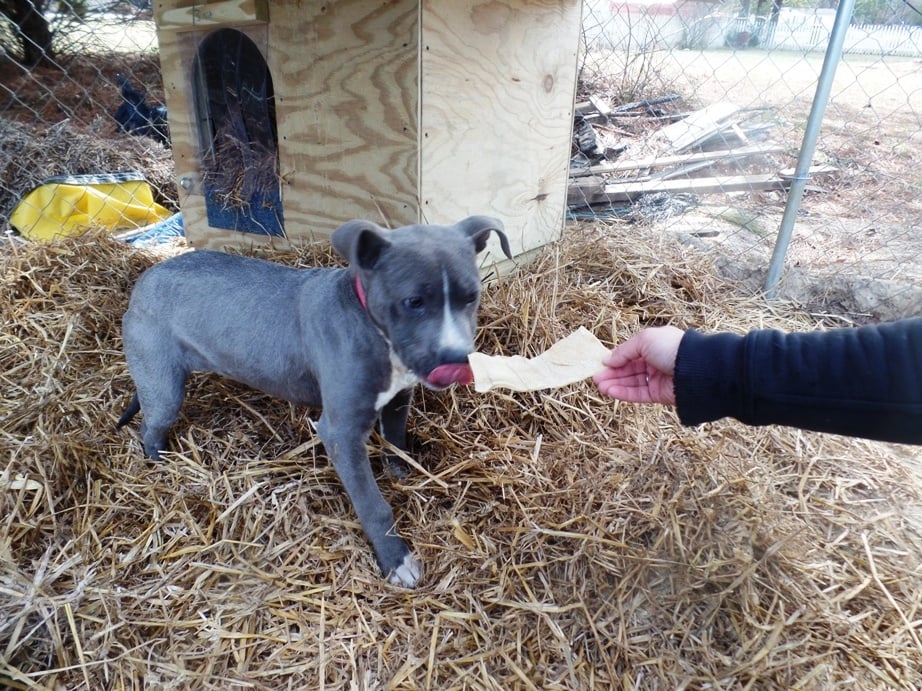 In 2001, PETA's first mobile veterinary-care clinic took to the road and created a model collaborative effort to spay or neuter animals before they're adopted out by local shelters and rescue groups. To date, our fleet of mobile veterinary clinics has performed surgeries that have kept some 213,390 animals from contributing to the region's homeless-animal crisis and has provided many thousands of others with veterinary care, from lab tests to lifesaving emergency surgeries.
The work of PETA's dedicated team of fieldworkers, veterinary staff, and other animal-care experts has saved and improved the lives of countless animals in Virginia and around the U.S., and with your help, it will reach even more who are in desperate need.